Bouldering is peeking its way out from under meadows of rope to become big in the climbing world in its own right
Booming in popularity thanks to short bursts of dramatic movement, a huge social scene and the need for less equipment, it's no wonder bouldering gyms have become the must-have for every entrepreneur.
Clean, brightly sculpted walls with a sharp modern twist have made these walls the world's number one choice for bouldering gyms. We offer a bespoke design to make sure your venue stands out from the crowd. Looking to build a bouldering gym? Get in touch today!
We offer many options including:
---
A fully custom design, unique to your venue,

A variety of wall surfaces,

Full colour printing for custom paint work and patterns,

LED strips on wall face or in corners and crack climbs,

Increased t-nut density for greater placement of holds,

Comfortable grab lines at the top of every wall.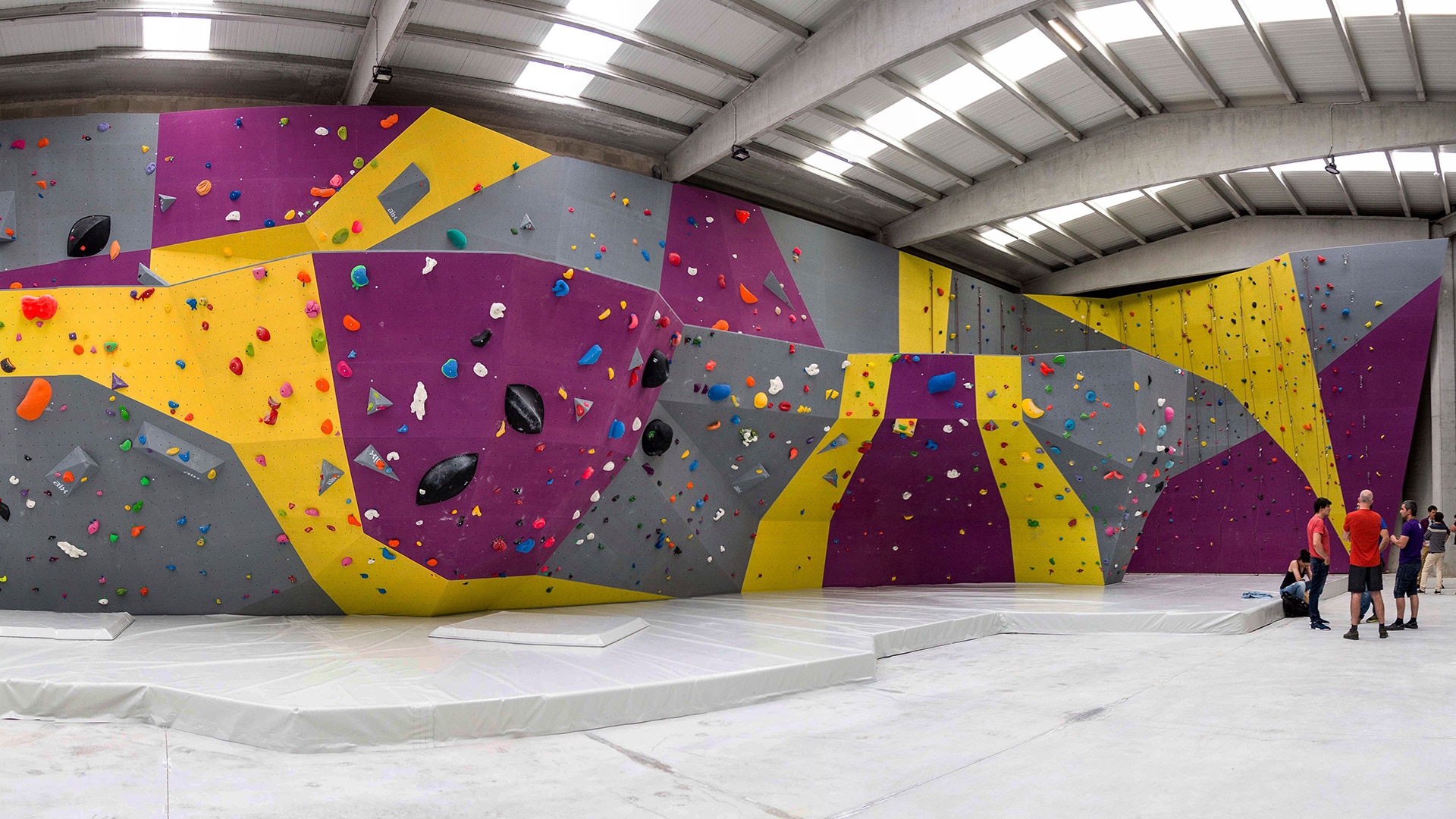 Our services can include:
---
Architecture and design

Engineering

Logistics

Project management

Fast installation and setup

Maintenance and annual wall inspections
Take nothing but your wall, leave nothing but your footprints.
---
Did you know that our innovative design and construction allows walls to be easily moved? This allows more flexibility in case you want to change or move your walls, or your venue leasing changes!